Softaculous is unable to deploy new WordPress instance, it can't create DBs.

All sites operate normally and the customer can through the site control panel to enter data naturally, but this problem appears only when trying to login to Mysql and create database on cPanel, And phpMyAdmin on cPanel is work as good, Only when login to MySQL® Databases.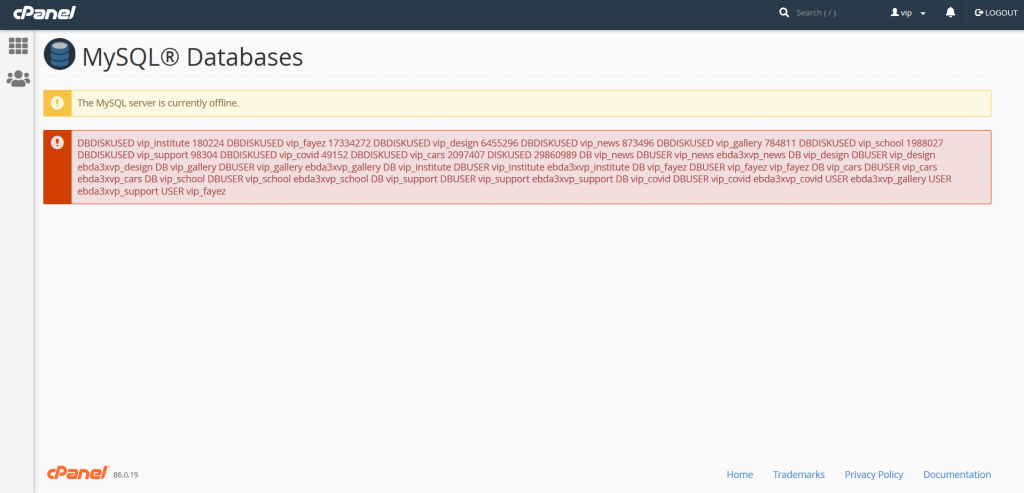 I can confirm downgrading mariadb from 10.3.23 to 10.3.22 resolves the issue
yum downgrade MariaDB-server MariaDB-common MariaDB-shared MariaDB-client MariaDB-compat MariaDB-devel
I can confirm – update to v86.0.20 resolves problems with MariaDB 10.3.23
Upgrading to WHM/CPANEL v88 will resolve the problem with MariaDB 10.3.23.
Comments
comments